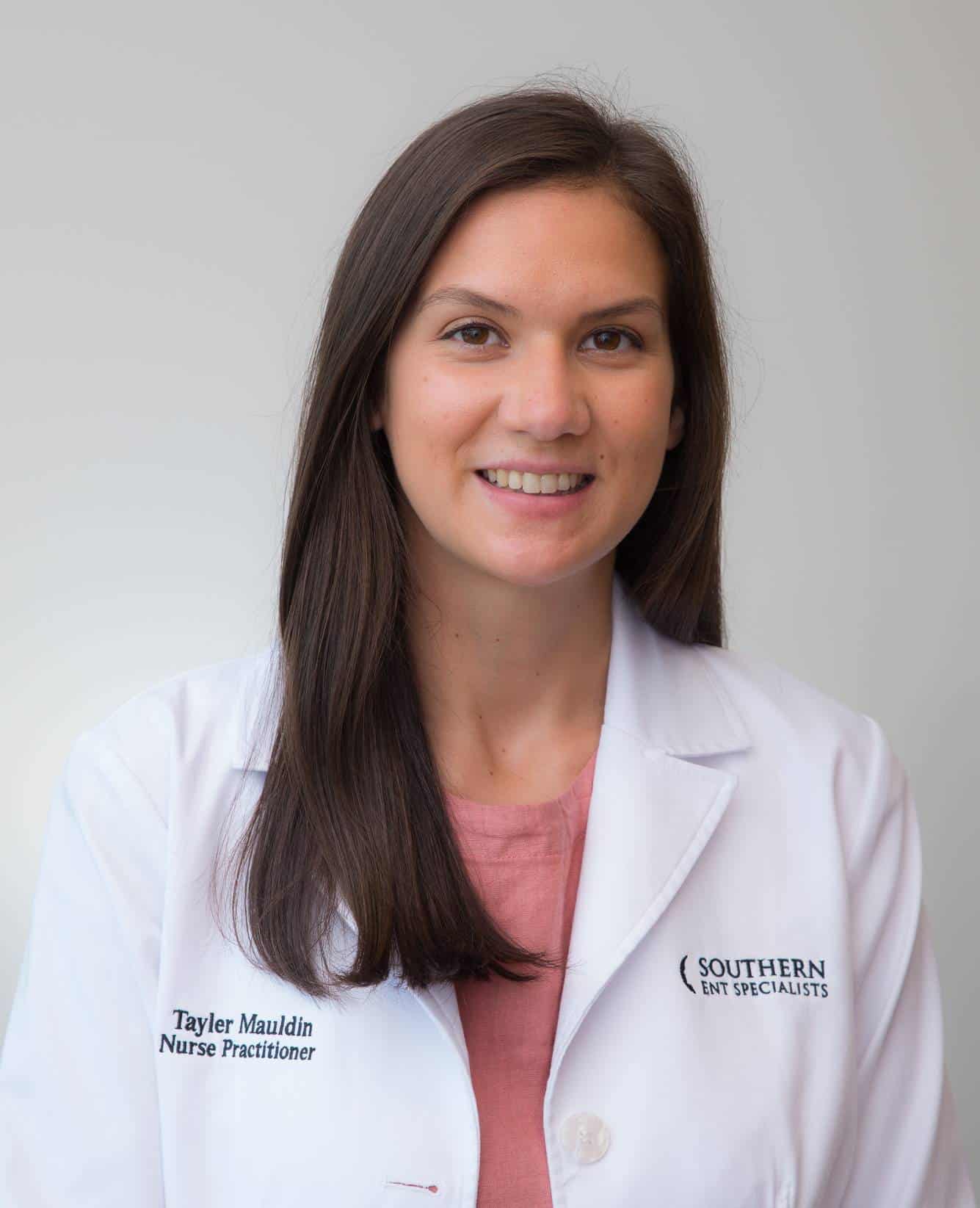 Tayler Mauldin was born and raised in Cumming, Georgia. She chose to go to Kennesaw State University to earn her Bachelor of Science in Nursing. While at Kennesaw, she was also inducted in the Sigma Theta Tau International Honor Society of Nursing for demonstrating excellence in both scholarship and clinical practice throughout her education. She then continued her training to earn her master's degree and become a family nurse practitioner at Emory University, where she graduated Summa Cum Laude. At Emory, she was able to gain clinical experience in ENT, endocrinology, family medicine, and pediatrics. She chose to continue practicing in the field of Otolaryngology at Southern ENT Specialists because she enjoys the continuity of care involved in patients undergoing ENT surgery – in being able to do their pre-op assessments, as well as to follow them post-operatively through their recovery.  
Tayler feels blessed to have been able to complete her training and now practice in the same hospitable community that she grew up around. In her free time, she loves to spend time with her family and friends!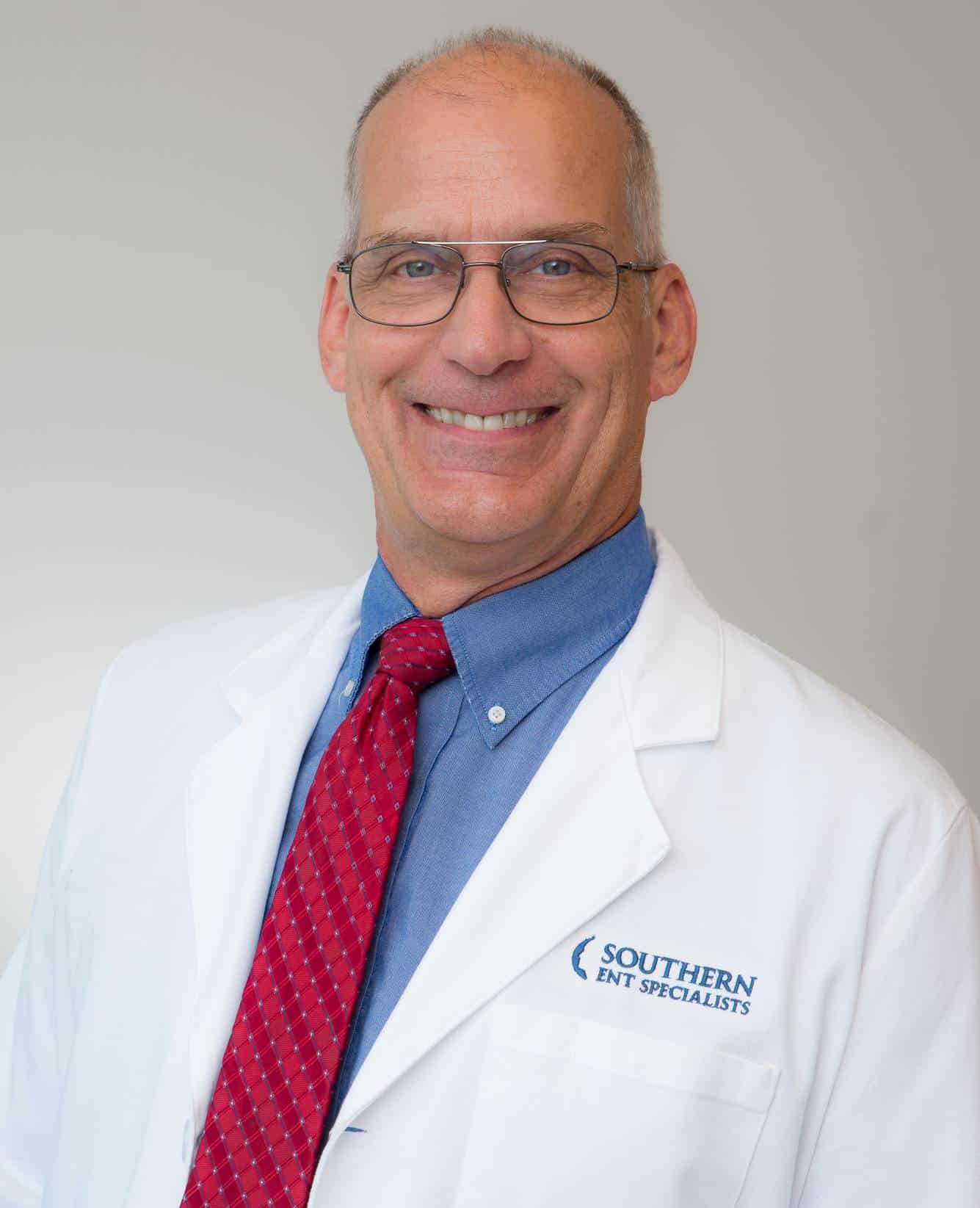 Keevil Helmly

Keevil Helmly was born and raised in Atlanta, Georgia. He chose to go to Georgia Institute of Technology where he earned a Bachelor of Science in Management. He later went on to attend Emory University School of Medicine Physician Assistant Program. After graduating he joined the staff of providers at Emory in the Cardio Thoracic Surgery. Later, he discovered his passion for Otolaryngology and started working for Grady ENT Clinic. He continued to work at 2 practices over the next 30 years practicing Otolaryngology (ENT). He has served the community the last eight years as the Director of Midlevel providers training and developing providers to be the best in Ear Nose and Throat care while continuing to see patients. He chose to continue practicing in the field of otolaryngology at Southern ENT Specialists to be close to his home in Woodstock and serve his community locally. He enjoys the continuity of care involved in patients undergoing ENT surgery as well as the opportunity to help patients in other areas he has been trained. These areas include but are not limited to Video Stroboscopy, Trans Nasal Esophagoscopy, Nasal Manometry, Restech ph Probe placement and interpretation, Allergy Testing/ Immunotherapy, Cosmetic procedures such as Botox and Filler. Keevil prides himself in spending time with the patients to come up with an individualized treatment plan that addresses their concerns and looks forward to serving his community locally in Woodstock. 
Keevil feels blessed to practice in an environment focused on southern hospitality in healthcare. In his free time, he enjoys riding motorcycles and outside activities with his family and friends!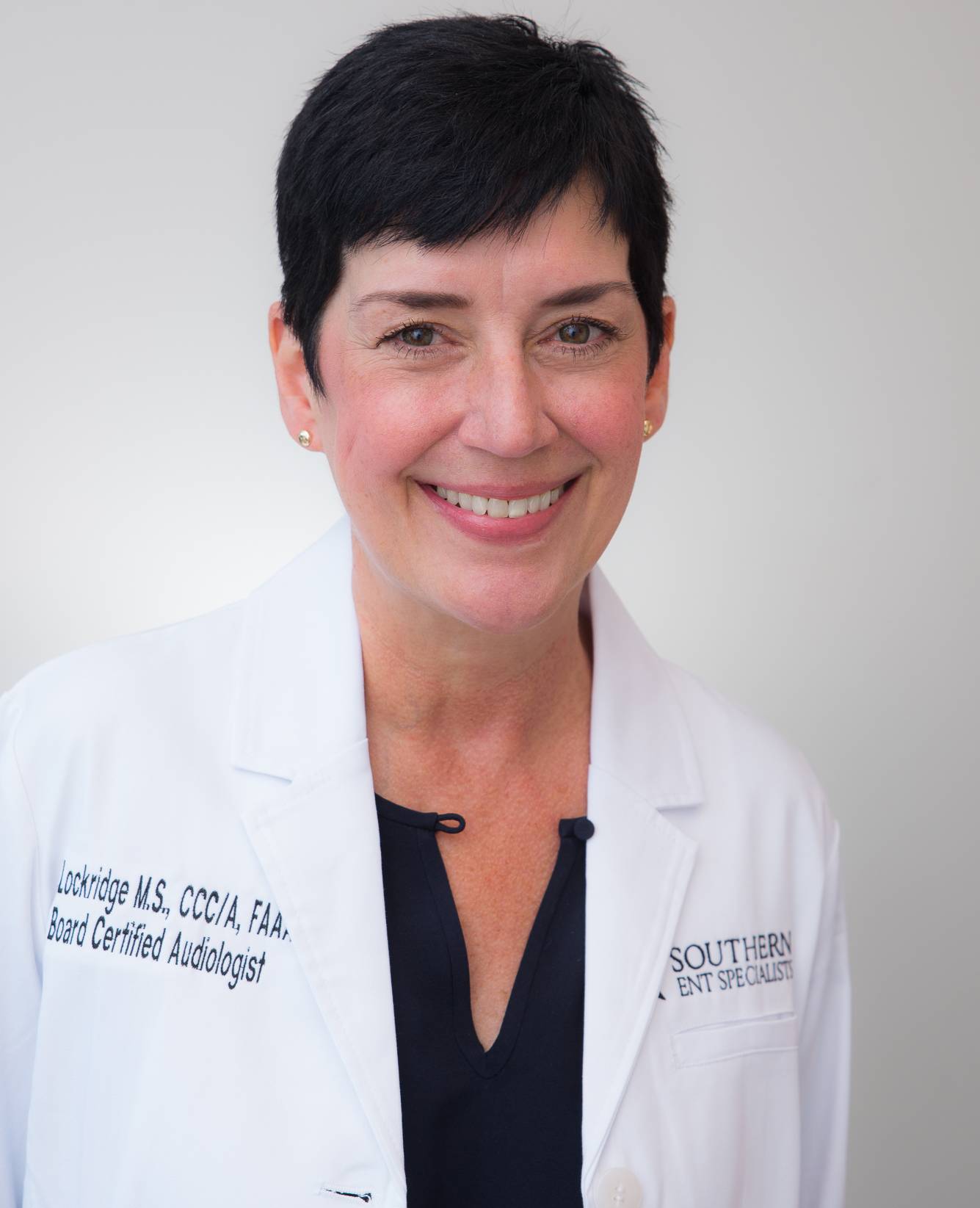 Karin Lockridge has over 30 years of experience in the field of audiology. A Chicagoland native, she attended Illinois State University where she earned both a Master's Degree in Science and Bachelor of Science from the Audiology Department. Lockridge's professional career spans many years with experience in a wide range of settings including ENT offices, Neonatal Intensive Care Units, inside hearing aid manufacturing plants, becoming an expert witness in her field and private practice audiology. She also went on to become the Director of Audiology as well as as well as start her own Audiological Consulting Company. She earned her board certification with the American Board of Audiology in 2002. She has experience in a wide range of hearing testing methods including auditory brainstem response (ABR), electrocochleography (ECOG) and electronystagmography (ENG), as well as hearing aid fitting services. Her passion for her field has repeatedly earned her the American Academy of Audiology (AAA) Scholar Award. She is a fellow with the AAA and a member of the American Speech and Hearing Association. In her spare time she enjoys spending time on the Appalachian Trail or traveling the world seeking new hiking trails to discover and explore.